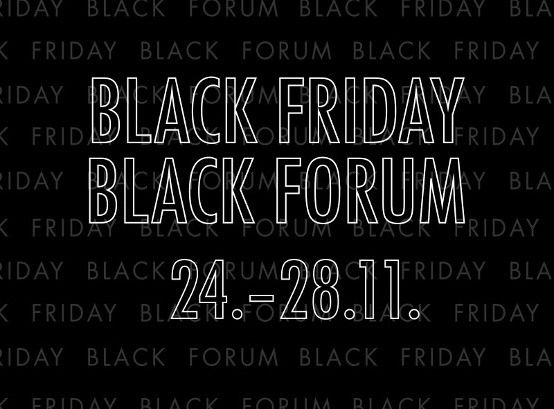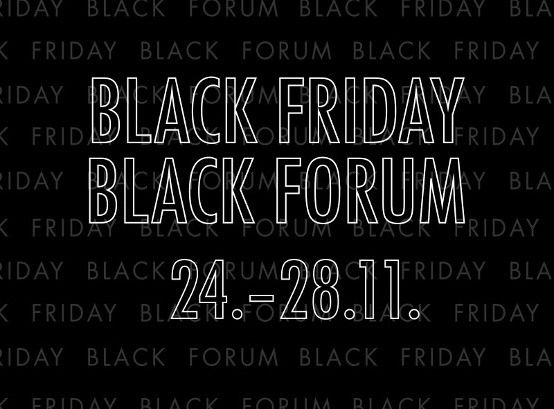 Black Weekend - Top offers from Wednesday to Sunday
Black Friday 2021 is here!

Our shops, cafés and restaurants offer great Black Friday specials and benefits from Wednesday to Sunday November 24.-28.11.

We have both our regular stores and lovely pop up stores joining the Black Friday campaign. Stunning benefits and delicious pleasures await you under one roof in the downtown.
Our host Essi Laitinen will share the best Black Friday pitches as well as his own favorites and our Information on the 2nd floor is happy to help with matters related to 
shops and the shopping center. 

SEE THE OFFERS HERE: forum.fi/blackfriday 

At the campaign website you can collect a shopping list of your favorite products to help with your Black Friday shopping round. Please note that some offers are valid for the entire duration of the 
promotion and some are only valid on certain days. 

Welcome to Black Friday shopping!