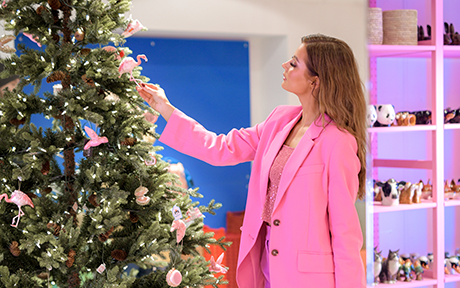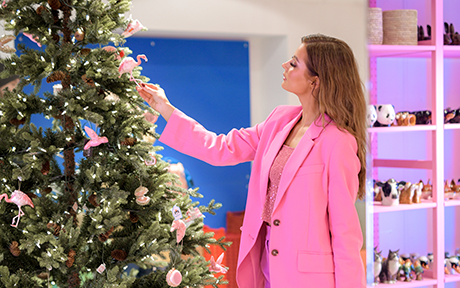 Christmas pop up stores
My O My Xmas Garage, Superyellow, Designkaverit - Iloinen joulukauppa, Marja Kurki pop up, Finlayson... Check out our Christmas pop up stores!
My o My Xmas Garage
Xmas Garage has been opened colorfully in Forum. Christmas store run by My o My offers 3 floors of Christmas delights from 50 different Finnish companies. The selection includes Christmas and gift products from both small and large brands. The main focus of the selection is on colorful small designs. The gray era is over. Nothing ordinary, but a playful take on the world. Entrance from the 1st floor and Mannerheimintie.
Superyellow
Superyellow is a domestic beanie brand that started in 2007. The products are inspired by Finland's changing climate and are suitable for every season. High-quality merino wool products are 100% made in Finland. The store is located on the 1st floor, opposite of Monk.
Designkaverit - Iloinen joulukauppa 12.11.-23.12.
The very popular Iloinen Joulukauppa brings together Christmas gift ideas from domestic brands for the whole family. In the selection you can find clothes, accessories, jewelry, decoration products, paper products, Christmas treats as well as natural cosmetics. Designkaverit is a community for all domestic design friends! In the community, we enjoy domestic design and share tips for responsible consumption and a sustainable lifestyle in a relaxed and cheerful manner. You'll find us on the 2nd floor.
Marja Kurki pop up
Marja Kurki Oy was founded in 1976 from one woman's strong visions and desire to create an expression and joy in dressing. The main articles are silk and woolen scarves, silk ties and bags as part of elegant dressing. Over the years, the one-woman company has grown into a successful international design house with subsidiaries in Korea and China. The company's strength now and in the future is its own Finnish perspective and personal design combined with high quality. The shop has opened on the 1st floor, next to the Simonkatu enterance.

Finlayson pop up

Domestic design for home decoration - Grab sheets, towels and other everyday soft necessities in a Christmas package from Finlayson on the 2nd floor.
All Good pop up - Store open 9.-16.12.
High-quality leisure clothes from the All Good lifestyle brand with a Helsinki design.
Check out our entire selection of stores and restaurants here.