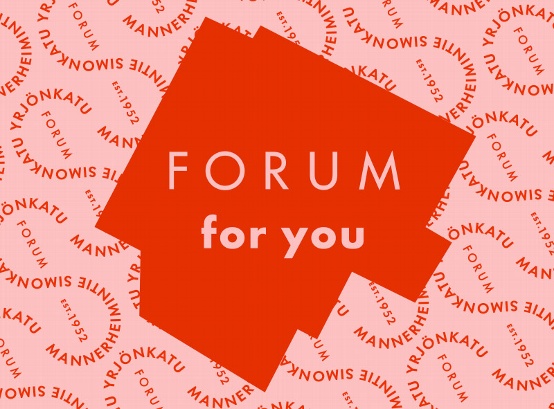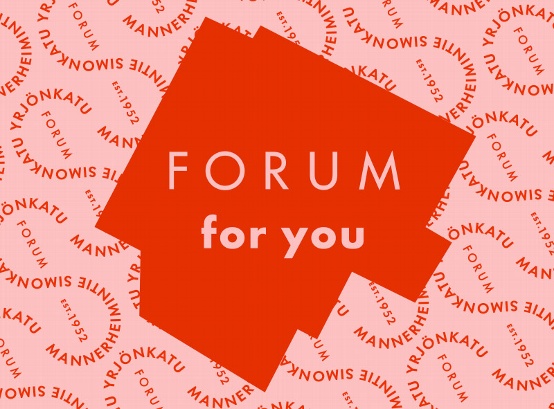 Forum for you - Valentine's member benefits go wild!
Be our friend and enjoy special member benefits 11-14th of February!
Give time for friendship
Forum turns 70 years in 2022 and is a lifelong friend to many. Over the years there have been numerous moments of joy, inspiration, surprises and friendship experienced under the roof of Forum. We invite you and your friends to create new shared memories and spend a delightful weekend of friendship with us from Friday to Monday 11-14th of February.
Something old, something new
The traditional heartballoon giveaway is taking place again on Valentine's 2022! Pick your Forum for you -heartballoon from the railings surrounding the light yard of Forum from Friday to Monday 11–14th February starting from lunch hours.
Have you already explored the Forum app? With the app you'll find all the store information and navigation, lunch menus, current news, and all-year-round offers and member benefits. Occasionally we'll surprise you with Forum's own giveaway coupons, so you might want to take a look at the member benefits whenever you visit Forum - and at least on Valentine's weekend!
Benefits of friendship
During the Valentine's weekend, our stores offer special ofrfers for regulars registered in the Forum app. Download the app for free of charge from AppStore or GooglePlay -store, sign up and enjoy the member benefits via mobile coupons! Show a mobile coupon at the store cashier to use the discount. Member benefits will appear on the app on the first day they're valid, so especially on Friday 11th of February it is worth swiping to Forum app!
Set up a date at the Forum with your friends or yourself, sit down for coffee or dinner and have a wonderful celebration of friendship!