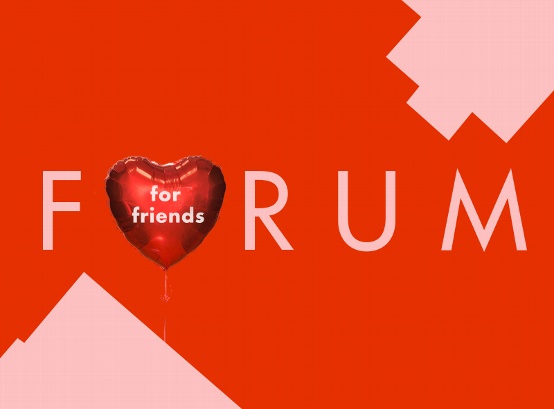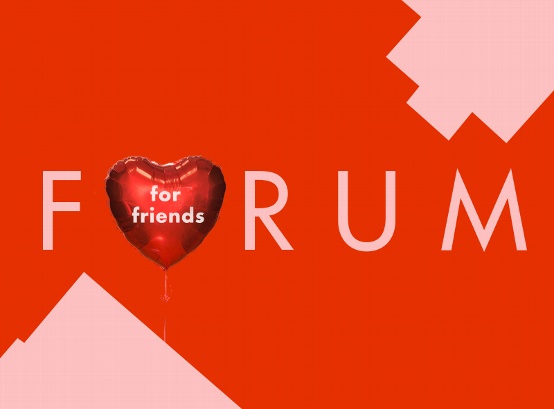 Love is in the air. Let's celebrate friendship!
Welcome to Forum to celebrate Valentine's Day, for example with a coffee or lunch. You can have your own lovely Forum for you -heart balloon from the railings surrounding the light yard on February 13th and 14th - or maybe remember someone you love with one.
Take a look at our tips and surprise your friend:

Forum has many lovely places for spending time together. Spend a lovely day together and take your friend to try, for example, Arnolds delicious donuts or bagels. Or maybe you would like to try Momochi's selection of freshly baked Japanese mochi donuts and mochi ice cream. A lover of healthier treats can be delighted with Jungle Juice Bar's nutritious smoothie.

For lunch, we recommend Makaronitehdas, which offers all the flavors of the world in the form of pasta. And if you haven't been to Ônam yet, then Valentine's Day is a good time to stop by!

Valentine's Day surprises from our stores.

Pamper a friend, for example, with Rituals bath products or richly scented incenses. Yeppo & Soonsoo brings together Korean cosmetics and lifestyle. Even a visit to the store is a small experience! Korean music, genuine service and a wide range of high-quality products awaits for you.

From Granit's wide selection of home decor is sure to find a gift that will please a friend. And don't forget Juhlamaailma! The new store on the 0-floor has a comprehensive selection of everything fun and surprising - both as a gift and, for example, to decorate parties. On the other hand, if recycling and second-hand fashion are close to your heart, remember Beyond Retro: the store offers a selection of trendy clothes without a carbon footprint. Let's be friends for the environment too!

Have a wonderful Valentine's Day, see you at Forum!