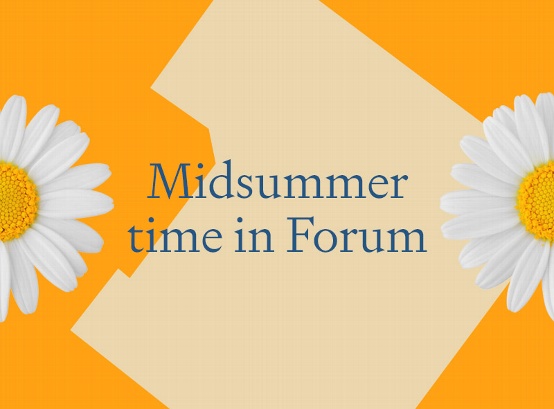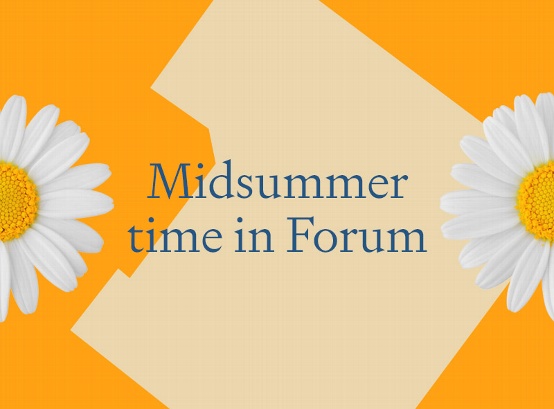 Also this year Forum will calm down to celebrate Midsummer. The shopping centre is mainly closed on Midsummer's Eve and Midsummer's Day. Alepa serves on the 0-floor on Midsummer's Eve from 06:00 to 14:00 and you can enjoy easy and delicious Midsummer food for example in Mc Donald's or Classic Pizza Restaurant, which both are open with wide opening hours.
Midsummer opening hours:
Fri 24.6. Midsummer's Eve CLOSED
Sat 25.6. Midsummer's Day CLOSED
Sun 26.6. Midsummer Sunday - Stores are open normally from 12:00 to 18:00.
See store-specific opening hours here.

We wish a wonderful Midsummer for everyone!