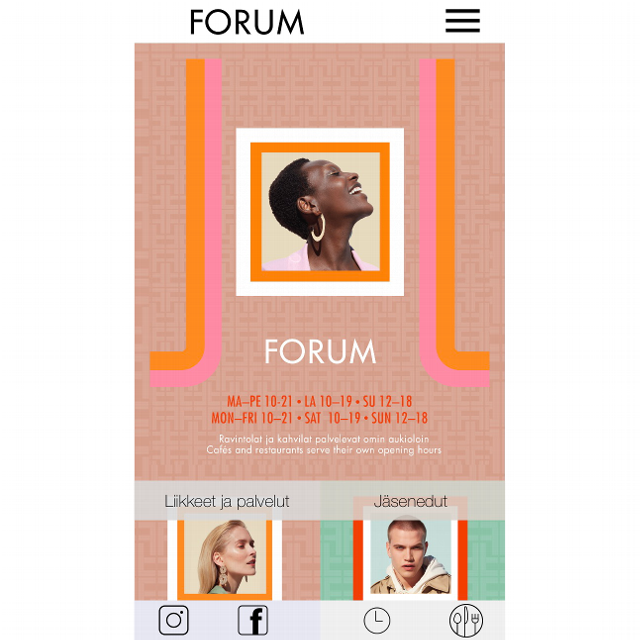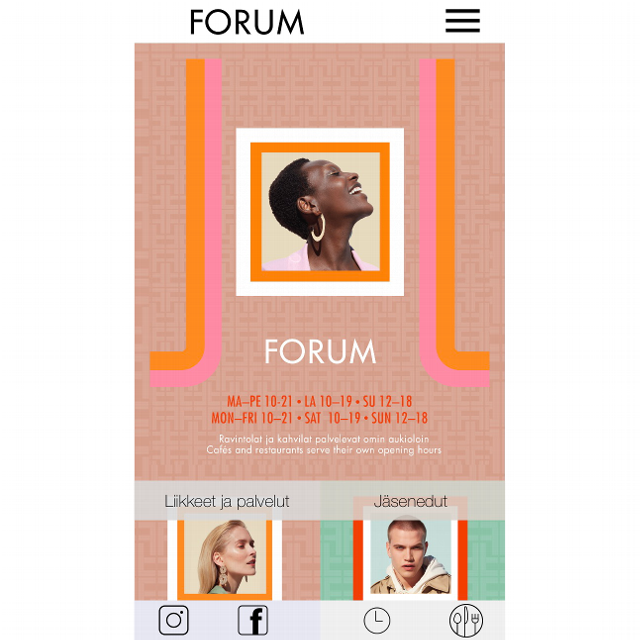 Download Forum app and find your way in Forum
Feeling lost in Forum? Help is right on hand.
Download Forum application from AppStore or GooglePlay store. With the help of the Forum app you'll navigate yourself inside the shopping centre like you'd be strolling around in your neighbourhood. The app will tell you the latest news, events and special opening hours in Forum. Don't forget to show the Forum app in stores at the cashier while shopping - the app has offers and benefits that can make your day even better than it already is.
Already reading this post via Forum app? Great!
Remember also to register as a member and even better offers and benefits are waiting for you!